Repair Surface Scratches with Color Enhancer, No buffing or painting. ww...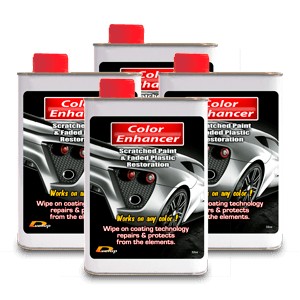 Paint & Plastic
Restoration
Two coating technologies repair paint abrasions and restore faded plastics.
Color Enhancer repairs or minimizes minor damage in clear coat. For use on damage that has not gone through the base coat such as fine scratches, pits, or other small abrasions. Many scratches may be minimized and eliminate the need for buffing away clear coat.